Blue Dome Roadhouse
The Blue Dome Roadhouse (Friday Evening)
Join us Friday evening for the Meet 'n Greet at the Blue Dome Roadhouse and Diner.
The Blue Dome Roadhouse and Diner is across the street from the historic Blue Dome service station. It has a 50's style diner serving down-home comfort food. In the back is the roadhouse, a huge live music venue with a full service bar, stage, and lots of room to dance and mingle.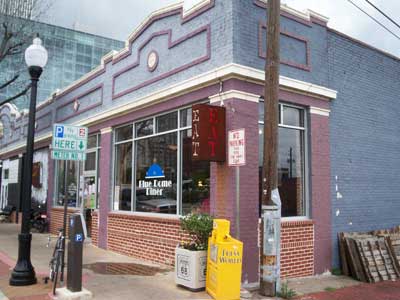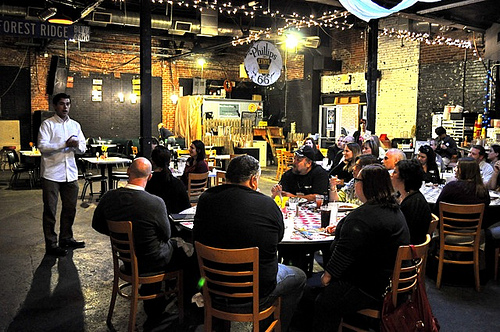 Tulsa's Historic Blue Dome District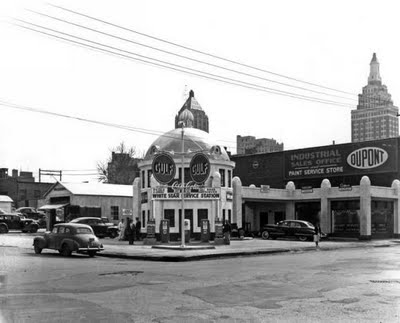 The White Star Gulf Station (photo courtesy of Beryl Ford Collection/Rotary Club of Tulsa, Tulsa City-County Library and Tulsa Historical Society)
The Blue Dome was built in 1924 and served as the White Star Gulf Oil Station. This was the first station in Oklahoma to have hot water, pressurized air and a car wash. It was also open 24 hours, seven days a week. The station attendant lived upstairs in the dome itself. It is now the icon for a downtown Tulsa neighborhood.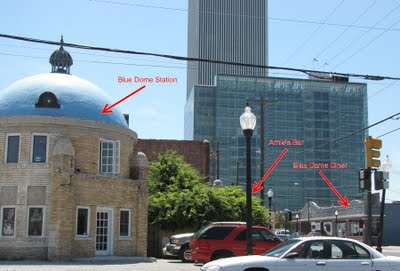 UA-20638801-2